Mergers, Acquisitions & Divestitures
Strategic Repositioning for Competitive Advantage
M&A Summary -- Transaction Segments -- Methodology
SMP Library -- SMP Home -- Contact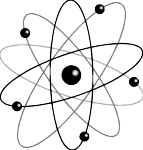 Merge, Acquire, Sell or Divest Success Stories -- Strategic Management Partners has substantial experience advising corporations and individuals on the strategic and mechanical issues of corporate development. Our senior professionals have been involved with a number of assignments representing both sellers and buyers in a confidential manner. Our principal has been involved in over 40 transactions, including 26 acquisitions, 4 start-ups via purchase, 10 divestitures and two IPO's worth over $780M Sales Revenue or Leased Asset Valuation, and over $500M in transaction value at the time of transaction.
We have been engaged to sell control of companies, divest divisions or subsidiaries, perform search and buy assignments in specific industries and to help acquire independent companies. Most assignments had acquisition values ranging from $5M to $50M.
The firm combines its network of relationships with substantial databases to locate the most appropriate partner for each transaction. Our services include strategic analysis and feasibility, industry searches and screens, preliminary fact gathering, negotiating purchase structure and price, and planning post-merger operations.
For clients selling or divesting a business unit, Strategic Management Partners provides expeditious and confidential handling of the most sensitive information. We help prepare a descriptive memorandum, select and contact potential buyers, establish introductory meetings, assist in negotiating price and structure, and review letter of intent and contracts.
We have conducted planning assessments to determine the right type of acquisition that would be a strategic fit, completed candidate identification for both acquisitions and divestitures, conducted due diligence on transactions, and negotiated terms and conditions. We are experts at using divestiture and acquisition strategies to enhance valuation. We have a track record for attaining a fair price, favorable terms, and developing strategies for combining entities.
General Industrial

Environmental treatment products, water conditioning equipment, manufacturing heat exchangers, industrial hardware and fasteners, chemical metering products, industrial liquid treating products and process design.


Heavy Manufacturing

Industrial cooling towers and heat exchangers, tank car and interior lining and coating facilities, rail cars, industrial and municipal waste and water treatment.

Leasing

Automobiles, trucks, aircraft, railroad locomotives, ocean going vessels, materials handling, computer, construction, industrial and medical equipment.

Ocean Shipping

Fleet(s) of US and foreign flag vessels, time charters of LASH (Lighter Aboard Ship) Barges and Eurogulf containers.

Import/Export

Marketing agent for broad lines of industrial equipment and supplies, wood and food products, agent for 90 airlines and steamship companies, provider of shoreside services for carriers.

Real Estate Development

Wharf and dock operations, real estate development, retirement communities, condominium complexes, golf course management, land wholesaling and development, mine cleaning to Kuwait government.

Banking and Credit Services

Credit reporting services, investment banking systems, computer services.

Technology

Computer and peripheral manufacturing and fabrication, computer and professional services, manufacturing software, hospital information software systems, database software, productivity tools, Natural Language interfaces, policy research and consulting, and Multimedia software.
A detailed list of specific transactions and terms is available if required.




Strategic Management Partners utilizes a process, a methodology that produces results. SMP uses work plans to enable us to complete an assignment in from 16 weeks to six months elapsed time:
Divestiture or Partnering = from availability of a quality Business Plan
or Offering Memorandum;
Acquisition = after establishing the Strategic Objectives for the company.
Managing a Sale, Divestiture or
Finding a Corporate Partner

Convert plan into offering memorandum

Agree upon methods for valuation

Develop criteria to select buyer prospects

Select prospects from data base of contacts

Prepare an offering package

Confidentially contact all viable prospects

Prepare presentation for prospect visits

Arrange and manage all prospect visits

Begin discussions and obtain signed offers

Evaluate offers against divestiture objectives

Negotiate to understanding

Obtain signed letter of intent

Manage due diligence to obtain expeditious close

Obtain signed sale agreement

Close the transaction



Managing the Acquisition

Understand/establish Strategic Objectives

Develop evaluation criteria screen

Select candidates from data base of contacts

Screen and qualify against selection criteria

Prepare a summary interest offering letter

Contact all viable candidates

Qualify candidates who express interest in being acquired

Collect general company and industry data

Evaluate the best candidates against Strategic Objectives

Contact those selected to introduce client and arrange meeting

Begin discussions and propose initial offers

Negotiate to understanding

Obtain signed letter of intent

Manage due diligence to obtain expeditious close

Obtain signed purchase agreement

Close the transaction


Contact us to discuss the detailed methodology and how this can work for you.



We utilize a "Lehman Formula" or a modified version thereof to calculate fees in transactions. The "Lehman Formula" usually is 5% of the first $1 million, 4% of the second $1 million, 3% of the third $1 million, 2% of the fourth $1 million, and 1% above $4 million of transaction value. Fee structure is adjusted for smaller or larger transactions depending on the circumstances.



There is more to Strategic Management Partner's Return to Home Page




John M. Collard, Chairman, CTP
Strategic Management Partners, Inc.
522 Horn Point Drive
Annapolis, Maryland [MD] 21403
Voice 410-263-9100 Facsimile 410-263-6094 E-Mail Strategist@aol.com


We serve as experts for comment or quote, please contact us at 410-263-9100

alt="turnaround management and investing, Strategic Management Partners, Inc., tsigetarts" title="A nationally recognized turnaround management firm specializing in interim executive leadership, asset recovery, and investing in underperforming distressed troubled companies"

There is more to Strategic Management Partner's Return to Home Page



We welcome constructive inquires, please send via E-Mail to: Strategist.
We turn around troubled companies, recover assets for investors, and invest in underperforming distressed troubled companies. We serve as experts for advisory, comment or quote. How can we help you?
Copyright © 1996-2007 Strategic Management Partners, Inc.